Hi! Mein Name ist Bianka Syskowski. Als Kommunikationsdesignerin gestalte ich Botschaften und Informationen zielgerecht. Ob es um das richtige Logo, Plakate, Flyer, Magazine oder Bücher geht - erst wird ein Konzept erarbeitet, um dann zum gewünschten Ergebnis zu kommen. 
Tretet gerne mit mir in Kontakt, damit wir zusammen arbeiten könne. 
Hi! My name is Bianka Syskowski. As a communication designer I design messages and information in a target-oriented way. Whether it's about the right logo, posters, flyers, magazines or books - first a concept is developed in order to achieve the desired result. 

Feel free to get in touch with me and then we'll work together. ​​​​​​​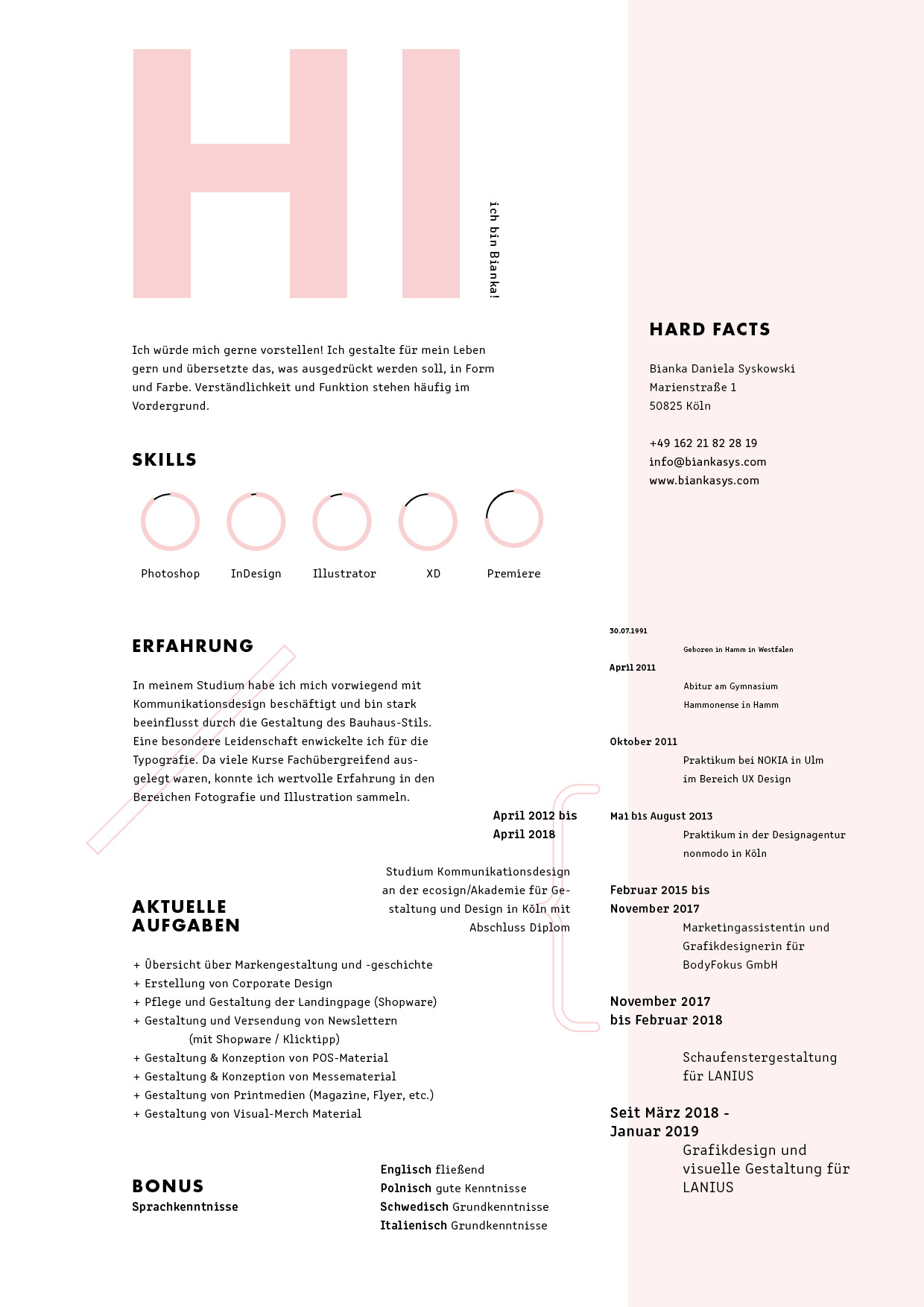 Art direction
Brand design
Campaign design
Concept development
Concept implementation
Corporate identity design
Design strategy
Editorial design
Exhibition design
Naming
Newsletter Design
Packaging design
Retail
Signage systems
Web design